Hello,
I am trying to add systematic uncertainties to a model. The model itself is trivial, the signal and background PDF's are uniform at each value of the signal parameter, see the attached code.
compute_limits_example.py (7.5 KB)
The output from this code is the following plot:
You can see at lines 113-115, I have tried to replace the uniform distribution for the background by a Gaussian distribution to include the systematics. The result is the following: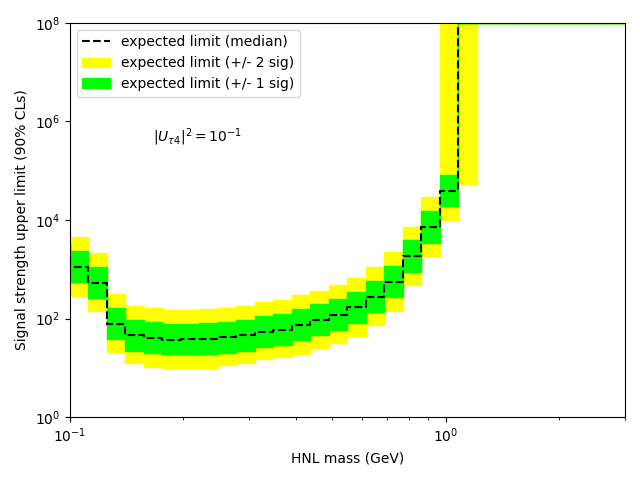 The uncertainty bands get larger, but the limit itself gets better, which I don't understand. My question is then: is the way I include the systematic uncertainties the correct way?
Thanks!