Dear all,
I am trying to compute the upper limit at 95% CLs on the number of signal events as a function of a signal parameter (here the mass of a particle called HNL). I have a certain PDF for the signal that I add above the (constant) PDF for the BG, as is shown on the following plot: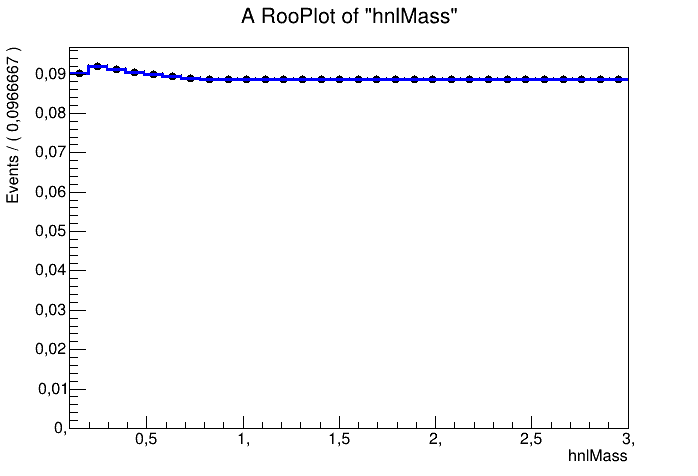 So these are my signal and BG models. Now, if I compute the asymptotic expected upper limit, I get the following scan plot as a function of "nsig":
My question is: how do I get the upper limit (and corresponding +/- 1 and 2 sigma bands) as a function of the HNL mass? I don't understand what this plot tells me, why do I only get the p-value as a function of a single scalar (nsig) and not a binned histogram of the HNL mass?
Thanks!