Dear Expert,
I have two different macros of two separate fits, In which one macro (fit_d0_RS_binned.C) has only a signal and the other one (fit_d0_RS_binned_expo.C) has a signal (red) and background (blue) (attached). I want to overlap only the fit projection of the signal (red) of both macros.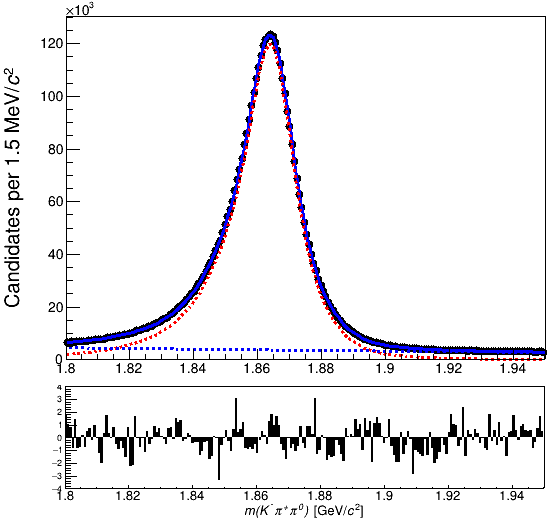 Here is the macro that I am using:
fit_d0_RS_binned.C (6.6 KB)
fit_d0_RS_binned_expo.C (6.5 KB)
RS_fit_signal_genMC.root (57.5 KB)
RS_fit_signal_TM.root (33.7 KB)
Can you please help me with this?
Regards
Chanchal