Dear Experts,
I have a histogram showing time difference window in the negative x-axis i.e. from -3 sec to -10 micro- sec. I was looking for exponentially decaying structure of specific gamma line but didn't find any exponential behaviour and now I'm trying to put upper limit of Number of signal counts using Maximum likelihood Model:
                      Model = Nsig * exponential + Nbkg * poly

But i am confused with certain point.
As here i have negative x-axis, should i fit the data with positive exponential function i.e. N = N0 * exp(lambda*x) instead of negative sign with exp function or the fit function automatically do it for me?
Following is the plot i got with the fitted model with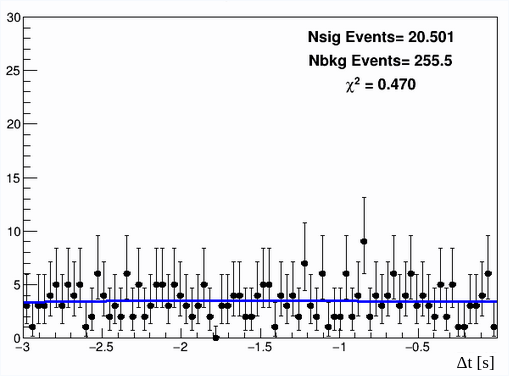 Thank you!