hey,
This is a fit of my model(2 gaussian + exp) to the histogram.

and as a result the value of chisq/ndof I am getting is pretty close to 1.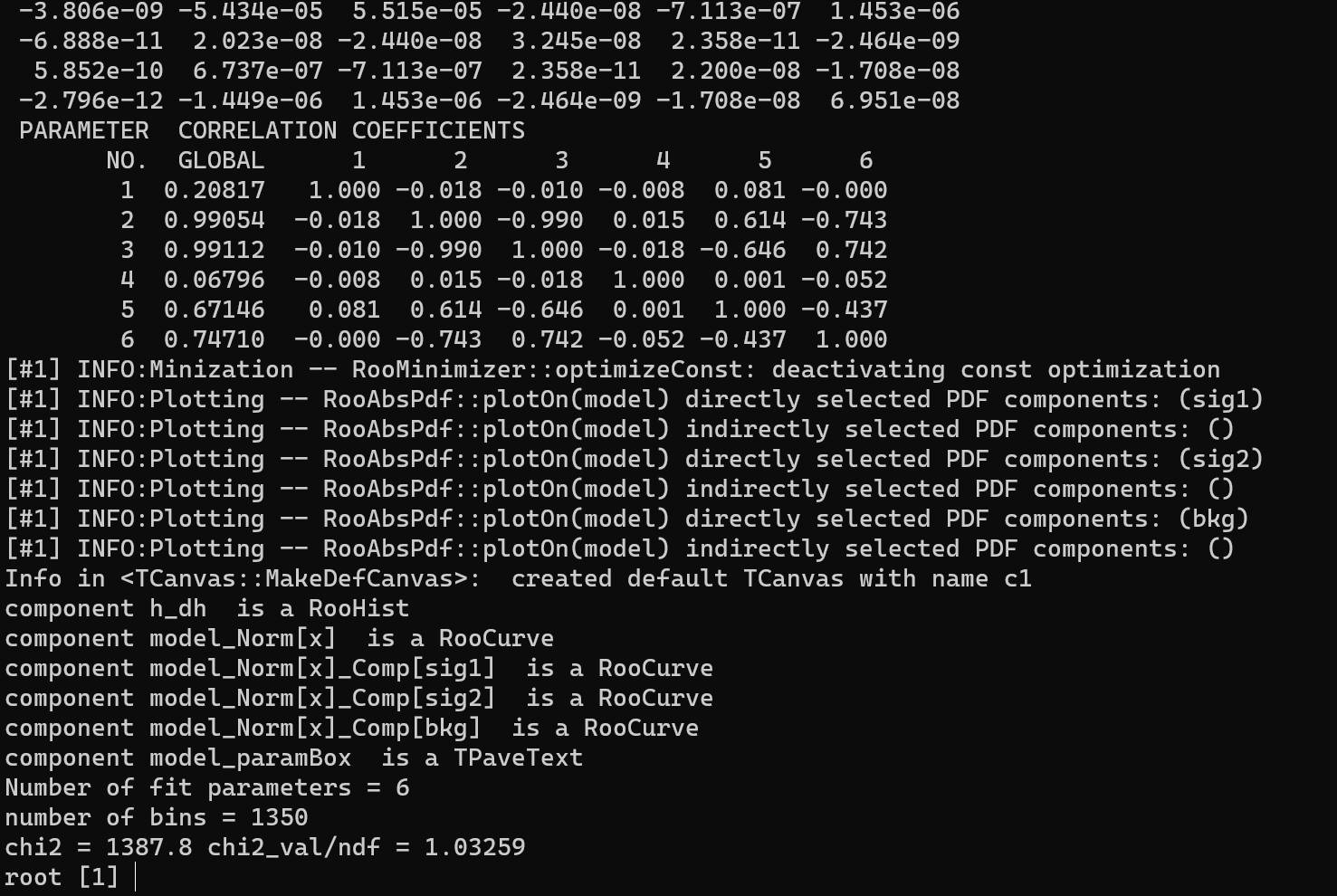 Can I believe this fit result and be Happy

.
PS; If you look at the fit some data points near the mean are not lying on the pdf, but still I am getting this much good reduced ChiSq value?!
Please enlighten me
.
also somewhere in the output-


roomodel.cpp (2.3 KB)