Dear rooters,
I have an issue when plotting colored 2D histograms.
If I cut the plotting range in the z axis (colored dimension), the bins with smaller values than the low z edge are drawn in white.
That does not happen with the bins with greater values than the up z edge, which are drawn using the color corresponding to the up z edge.
This looks horrible in a colored histogram: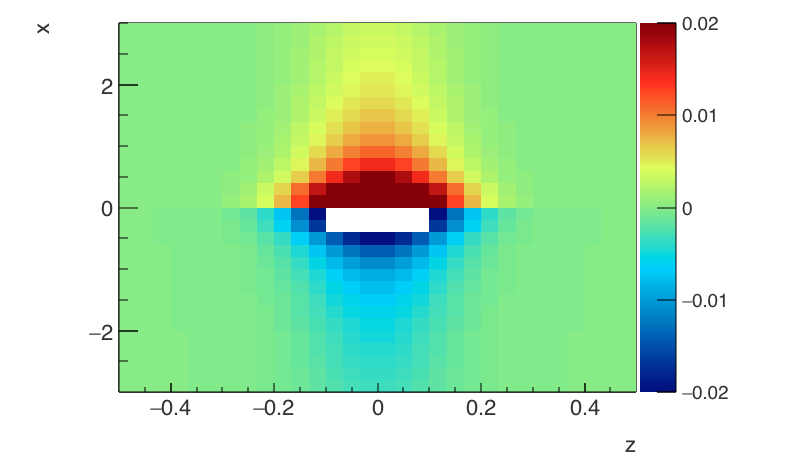 Here the little macro reproducing the problem:
testHisto2D.C (872 Bytes)
This issue is destroying the outlook of a plot that I am preparing for a publication:

In the middle panel you can see how the values below the low edge are drawn in white instead of blue.
So any help to fix this is very welcome!
Thanks in advance,
Alberto