Hi,
I want to be able to zoom individual pads to see objects in individual pads better.
When it is just a single canvas no sub psds, i.e. only one figure instead of 6, I use the
ProcessedEvent(Int_t event,Int_t ix, Int_t iy, TObject* selected) of the TCanvas, where
using ix and and iy of kButton1Down and kButton1Up and the c->GetRange(x_0, y_0, x_1, y_1), the frame range is modified accordingly.
However I am not sure what is the best way of doing this with multiple pads.
For example in this plot I divided the canvas into 6 pads, but then realized that
pad doesn't have "ProcessedEvent" method.
Could you advise, if I should necessarily make a separate embedded canvas for each figure (which I want to avoid), or somehow I can do the "Zoom" using the pad.
In this figure drawn objects are TArc and TLine.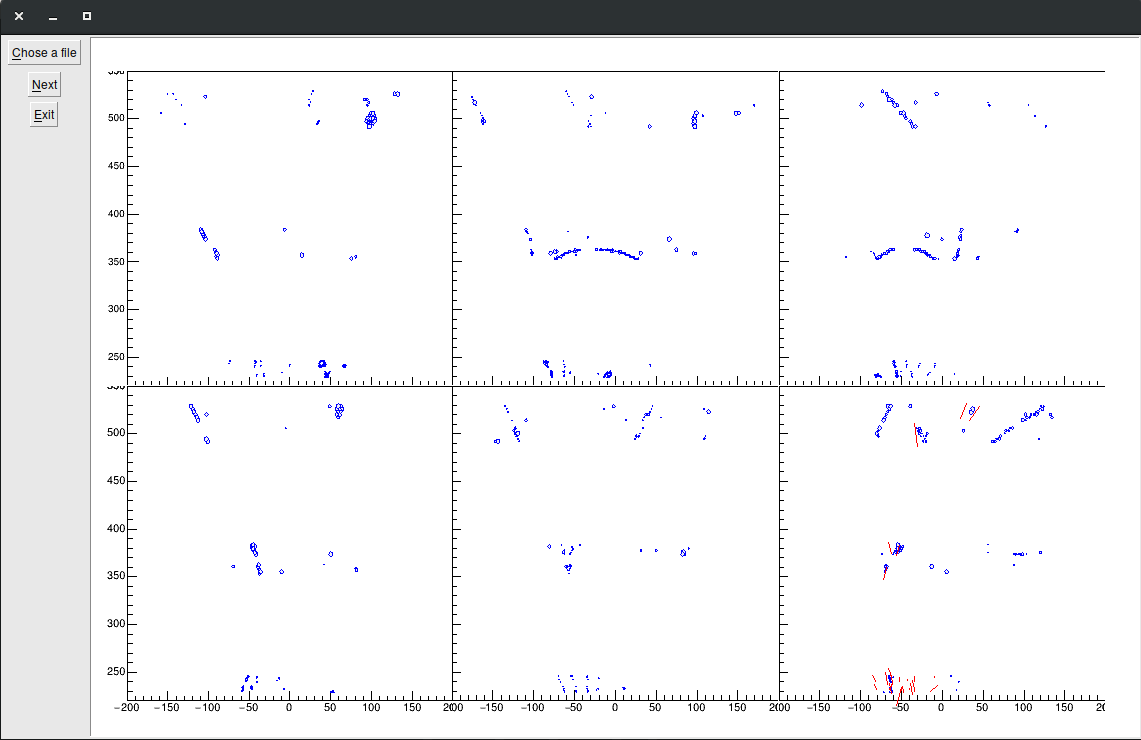 ROOT Version: 6.16/00
Platform: Not Provided
Compiler: gcc 7.5.0
---