After installing root via dmg file and running the thisroot.sh script, I tried to run root and got this error.
I did everything from accepting Xcode license and adding the path in environment variable but all in vain. later I cleaned my system and re-installed everything, but this error is just after me.
If anyone could help me out.
ERROR in cling::CIFactory::createCI(): cannot extract standard library include paths!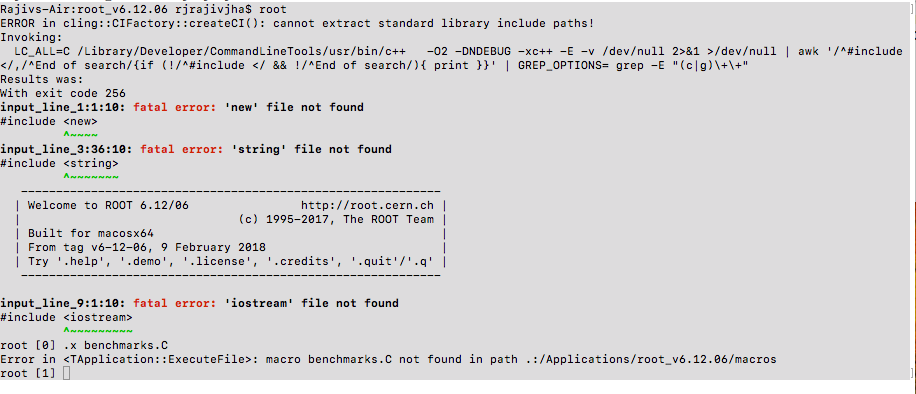 Thanks for the help in advance.