Dear experts,
I came across a strange bug/feature in ROOT. If I create a 2D histogram and assign labels to bins on the x axis, when making a projection, additional "ghost" bins appear in the projection. If no labels are used, no additional bins appear. Here is a minimal code that reproduces the behavior
import ROOT as r


r.gROOT.SetBatch()

hist = r.TH2F("hist", "", 2, 0, 2, 2, 0, 2)
hist.GetXaxis().SetBinLabel(1, "A")
hist.GetXaxis().SetBinLabel(2, "B")

c = r.TCanvas("c", "", 1200,800)
c.cd()

hist_px = hist.ProjectionX().Draw("hist")
hist_px.Draw("hist")

c.SaveAs('histProjectionX.png')

and here is the output

Without bin labels, the output looks as expected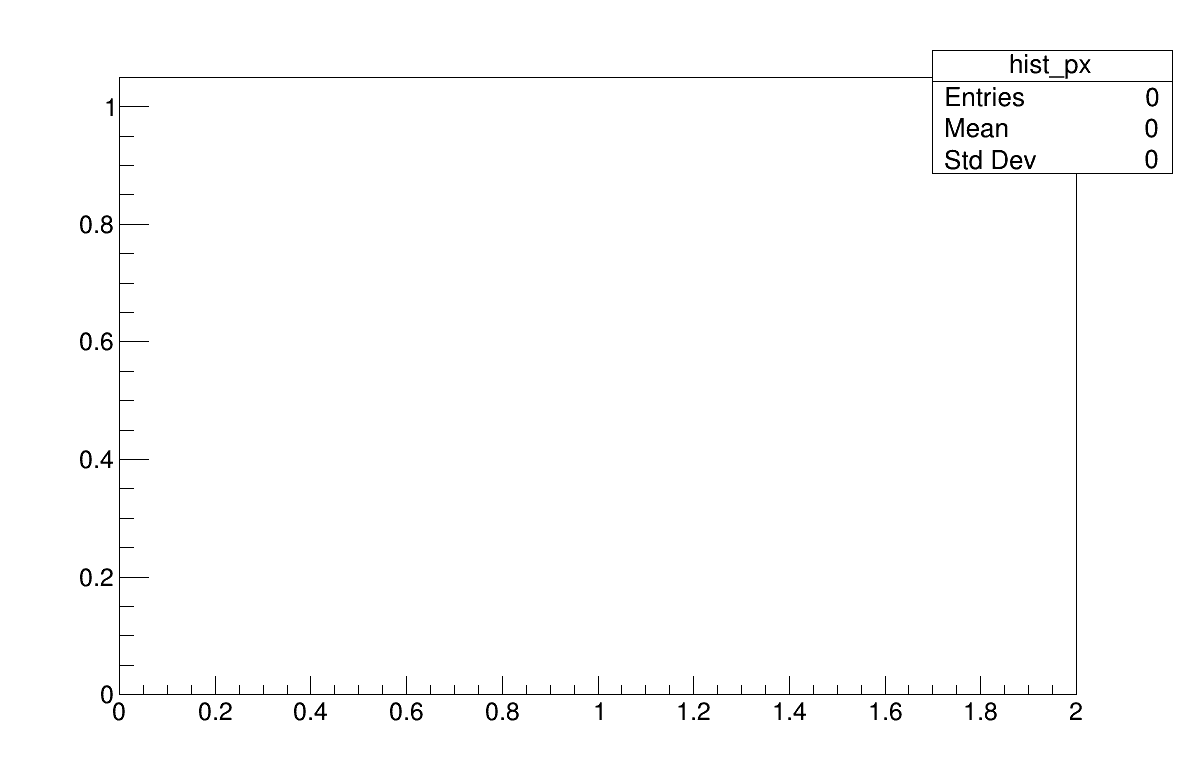 One can work around the problem by adding the following code before drawing the projection
hist_px.GetXaxis().SetRangeUser(0,2)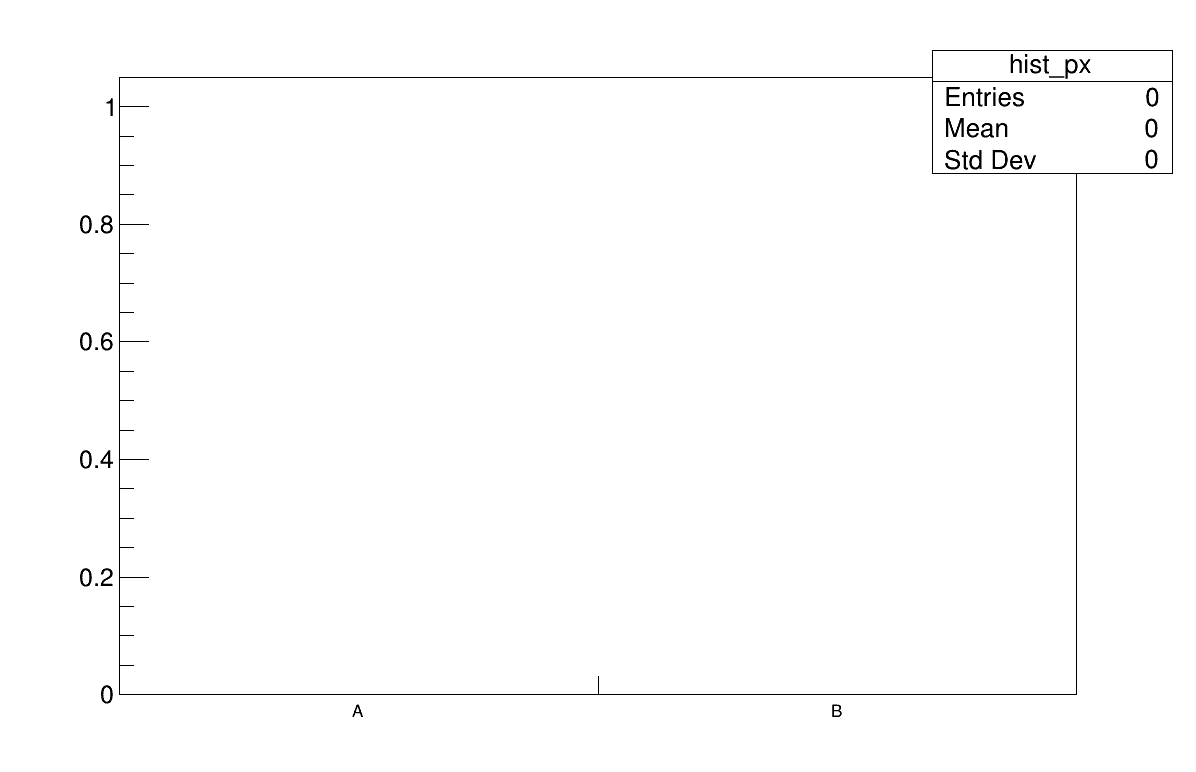 but I thought I would nevertheless report the issue.
Best regards,
Dinko
---
ROOT Version: 6.20/04 (CVMFS installation in /cvmfs/sft.cern.ch/lcg/app/releases/ROOT/6.20.04/x86_64-ubuntu18-gcc75-opt/)
Platform: Ubuntu 18.04
Compiler: GCC 7.5
---