Dear rooters,
I have problem with saving pictures from event display.
My picture it looks like this: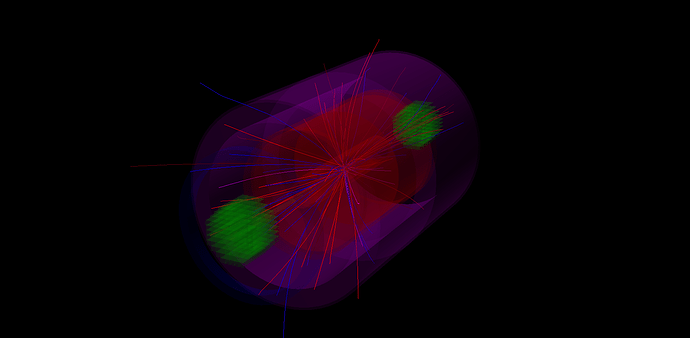 .
I would like to have something like this in poster. However I cannot save this picture - I mean there is option of saving as png/jpg but resolution is to low. When I try to use pdf/eps I get white background and no transparency of detectors (so I don't see tracks inside of detector).
Is there any way of getting high resolution of image (e.g. in vector graphics) that looks like in screen without some "hardcore" tricks like messing inside ROOT or using 4K screen?