---
ROOT Version: 6.12
Platform: Ubuntu16.04
Compiler: gcc630
---
I have been using THStack option very well for my 1D histogram as displayed below, checking biggest contribution to my stacked histogram.

I am trying to use same strategy for 2D, such that I would have a lego-view histogram as below.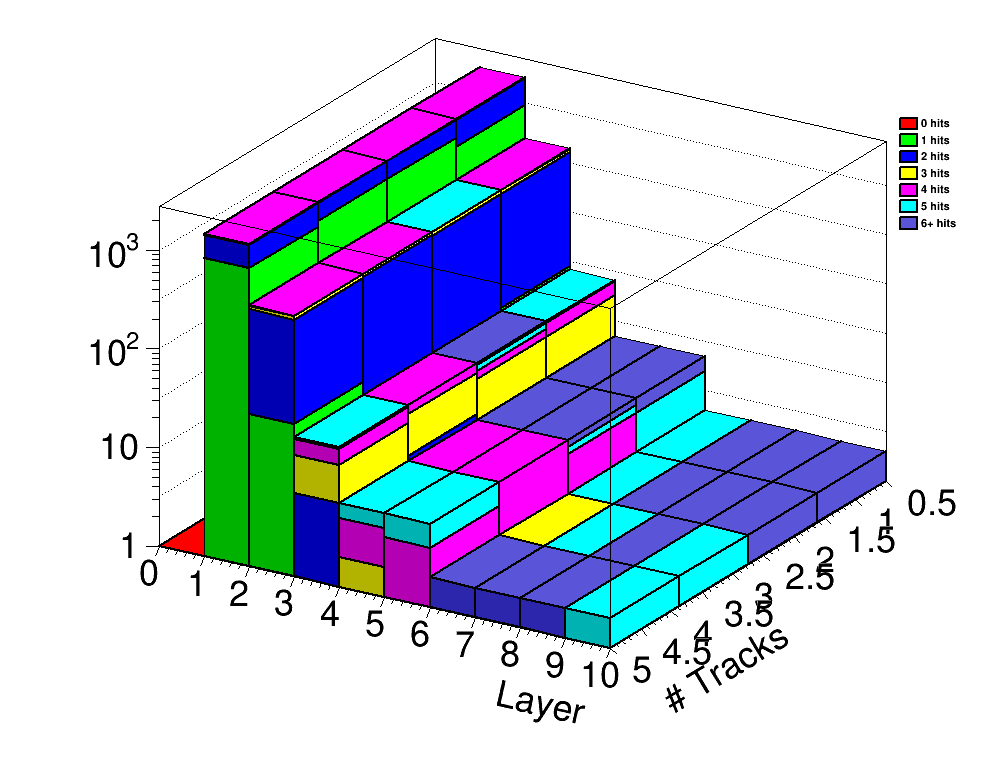 However, I am currently getting histogram, which looks like below when I draw it with option of
Stackedhist->Draw("hist"
).
Based on my plot below, can you advise me why I am not getting lego-view histogram but instead these black dots all over the pad?
Thank you.