Hi,
we have a problem with our ROOT-based GUI since we upgraded from 5.26.00 to 5.28.00. The problem also persists in the current stable version 5.30.00. We post a picture of the GUI so that you can understand easier what we ran into: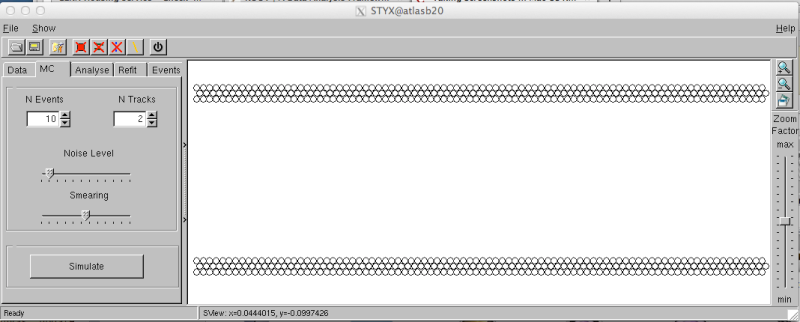 We created our own class SCanvas that inherits directly from TCanvas. The problem is now when we try to load graphics to the large window on the right, based on an external output file, the program stops running. There is no crash and hence no backtrace that we could evaluate. We pinned the problem down to the point where we update the SCanvas. In the function SCanvas::Update we call TCanvas::Update() which leads the program to stop. We also copied the content of TCanvas::Update into our function and found out that the program stops when calling TCanvas::PaintModified. To find more details about our problem, we disabled the painting of all the object that we paint ourselves into the canvas on the right, still the stop of the running program persists.
It would be nice if someone could give us a hint what might have been updated between the releases. We could not find anything obvious in the release notes. As the problem only arises in this more complex program, it is rather not directoly possible to present a minimum example for you to run. Of course we can provide the code or parts of it.
Cheers,
Jan.