Hello Rooters,
This might sound a bit stupid, but is it possible to skip a few bins in the middle of your fit range when you fit a histogram?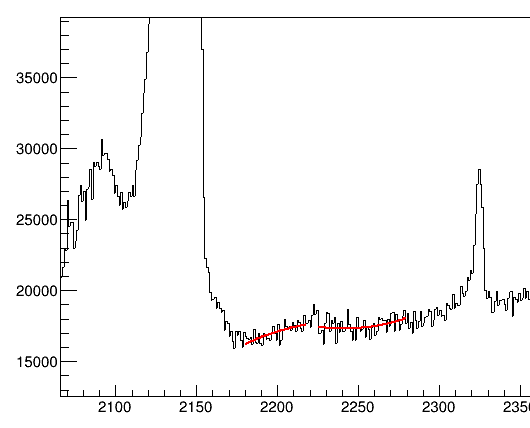 I am trying to fit a 3rd order polynomial (in red) over the range (2180, 2280) but I want to skip a few bins around 2222 so that my final fit output parameters don't take those bins into account. I also want the fit to appear smooth visually without any discontinuities.
In my attempt here, I tried fitting two different pol3 by skipping 'that' region in between but as expected, the fit looks discontinuous. I want it to look continuous and also skip that tiny region from my fit.
If there exists a way I can 'stitch' these two pol3 or fit a single pol3 but exclude that region, your suggestions or examples are welcome!
Apologies if this sounds quite naive!
Thank you for your help!