Hi,
I am creating a simple pdf image with root that contains a few latex math and characters symbols in my linux VM's Root.
When I open the pdf output in Linux, I get the \Delta symbol wrong.
When I open the same pdf in Windows, it appears ok.
I am using TexStudio in Windows and I want include this image but the TexStudio preview is showing different symbols for \Delta and \mu.
Finally, the output pdf from TexStudio compilation in Windows has the symbols ok.
What could be the source of this problem?
Thanks in advance,
Eirini Kasimi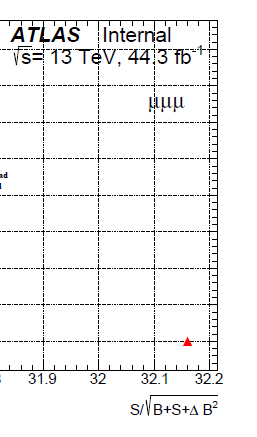 ---
Please read tips for efficient and successful posting and posting code
ROOT Version: 6.18/04
Platform: Linux Virtual Box VM
Compiler: gcc 7.5.0
---