Hopefully a quick question about how to set the contour line style.
I tried TH2D->SetLineStyle(0) however this did not change the result.
Below is an image of what the contours should look like. These are produced by my analysis macro.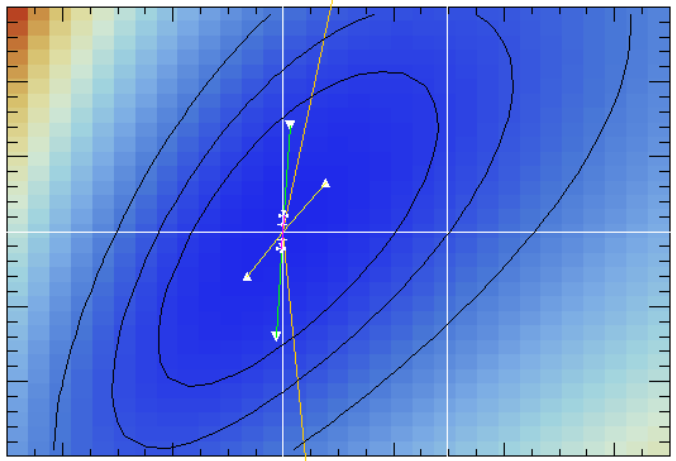 I have to run this macro twice, one with systematics enabled, the other with systematics disabled.
As this takes a long time to run, I have printed the values of the TH2 object to a text file. I am then reading this info back in with a new root macro.
However, the results are different - see below.
I don't know why the lines are being drawn with dots instead of solid lines. I tried looking around in my analysis macro to see if I have accidentally set something which ensures they are drawn as solid lines, but could not find anything.
These contours are being drawn with "cont2same" drawing option. What should I do to change the line style of the contours?