I wrote a very small macro to do a horizontal calendar and I've noticed that the numbers that are placed for the days are placed at locations that seem to not be aligned (even though, of course, the X and Y positions are perfectly and correctly defined in the script). The result is this: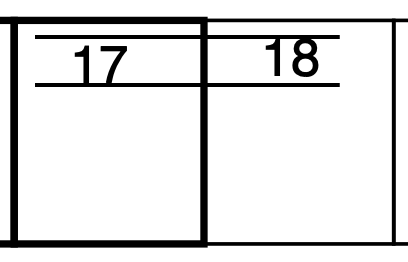 The code to reproduce this is semi-trivial:
calendar-horizontal.C (2.9 KB)
I am wondering how to fix the misalignment. Is there perhaps some internal precision of some sort that. could tweak? In fact, it makes me kind of weary about ROOT's drawing precision in general, I have to admit…
Thanks for any and all help!
ROOT Version: ROOT 6.24/06
Platform: Mac OS X 10.15.6
Compiler: Not Provided
---