Hello,
I have been using root (and before that paw/hbook) for many years.
Today I run into an "unbelievable" problem.
On my Mac, when I Draw a histogram with option "e" for error bars, it decides to plot the error bars for each bin at the bins upper boundary. Hence, visible it looks as if the bins are shifted up by half a bin width. I tested with the same root version on lxplus, but here things are normal.
So, I reinstalled root on my Mac and went from root-6.20.00 to root-6.24.00 but with the same result.
On my Mac, my plot looks like this when Drawn with both option "hist e".

On lxplus, things look normal: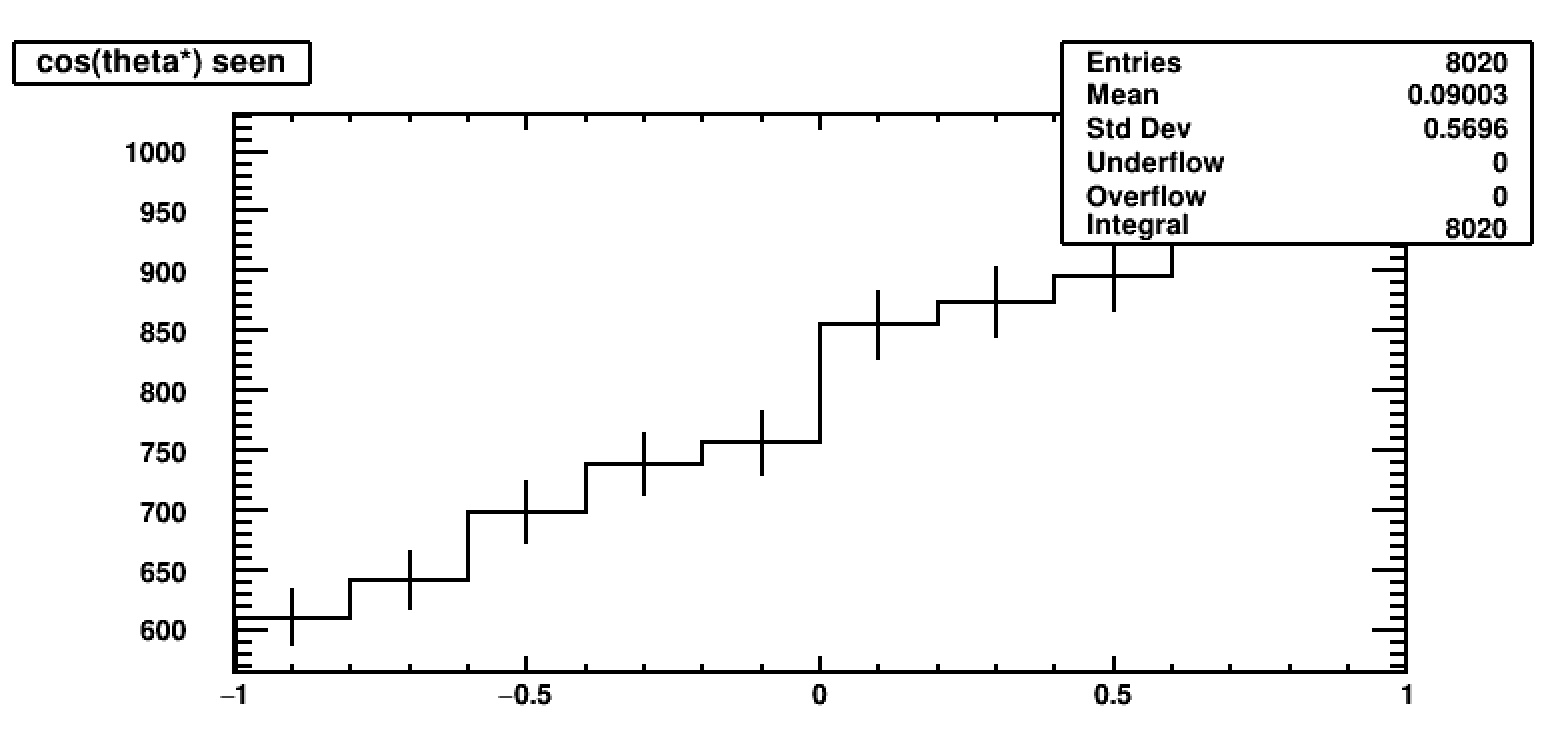 Strange (and very annoying).
Best,
-Mogens
---
Please read tips for efficient and successful posting and posting code
_ROOT Version: root-6.24.00
_Platform: 10.15.7
_Compiler: Apple clang version 11.0.0 (clang-1100.0.33.17)
---