Hi everyone,
I have a problem with a macro.
I want to open two root files and fill them in one histo.
But it gives this error:
Error: illegal pointer to class object Get("h_JetEta") 0x0 58 JetPlot.C:55:
also this is ss: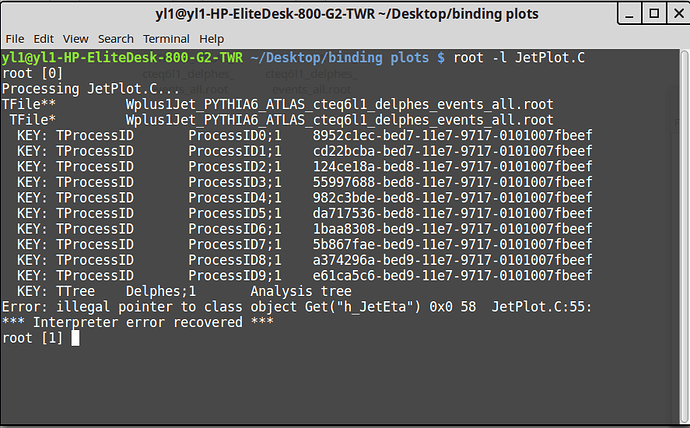 here is my macro:
could anyone tell me what is wrong with it?
Thank you so much.