Dear ROOT experts,
I have an issue similar to Axis label disappears on saving.
However, I cannot get the bin label even exactly after I've set it with ChangeLabel().
The code is:
hist = TH1D("h1", "h1", 10, 0, 1)
h1->GetXaxis()->ChangeLabel(1, -1, -1, -1, -1, -1, "test")
h1->GetXaxis()->GetBinLabel(1)

Expected output: test
Actual output: (const char *) ""
The output of h1->Draw(), so the label is actually changing.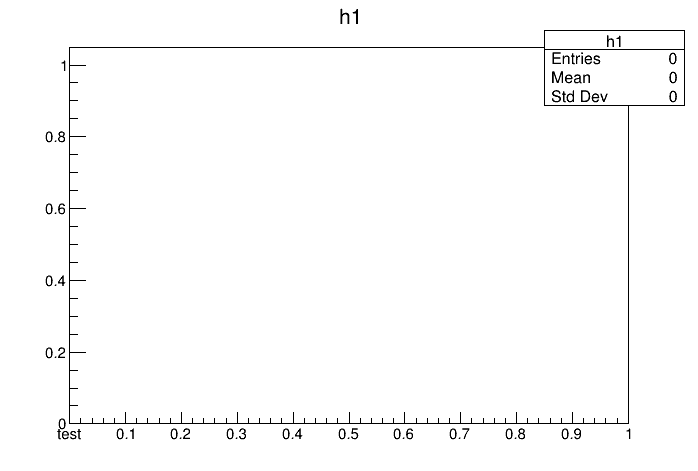 Is there a way to retrieve the bin labels set this way?
Thanks in advance,
Aleksandr
---
ROOT Version: 6.24/06
Platform: lxplus
---