Hello,
I have a number of ROOT files, each of which contains a number of histograms. I created a macro to read in the histograms of interest that plots each of them using THStack.
What I want to do is set a different fill colour for each stacked histogram. However, the SetFillColor is not setting the fill color of the histograms. I have used ForceStyle to no avail. The macro is attached.
Thank you in advance,
Vince.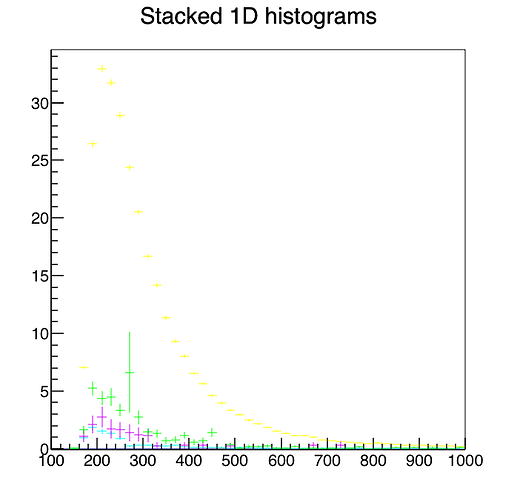 hstack_macro.C
(1.74 KB)