Hi RooFit experts,
I'm trying to build one 3rd order dijet function to fit the smooth background. With chi2 fit the fitting result looks good compared with data.

However, if I do a likelihood fit, the fit fails and the agreement in the tail region looks bad.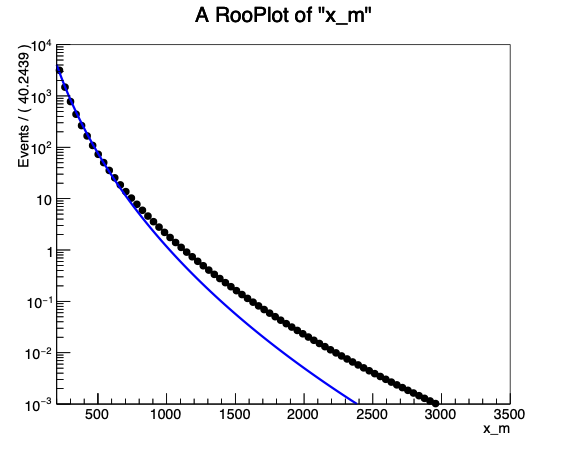 I attached my script and the histogram here. Could anyone take a look and see if something is wrong?
Thanks a lot.
Best,
Yongbin
testfit.py (1.6 KB)
test.root (6.5 KB)