Dear root users,
I'm trying to create an isodose contour from the attached ASCII file using the attached ROOT code.
The contour looks good ( see the attached pic), but it is not centered ( it is in the corner ).
I'm using a "0.3 cm * 4.0 cm* 4.0 cm" detector divided into 1600 voxels ( 0.3 cm * 0.1 cm* 0.1 cm for each voxel ) and the beam hits the detector in the center.
How can I replace to the center without changing the shape of the isodose contour ?
any Idea ?
Respectfully,
Morad.
Dose.out.tar.gz (10.4 KB)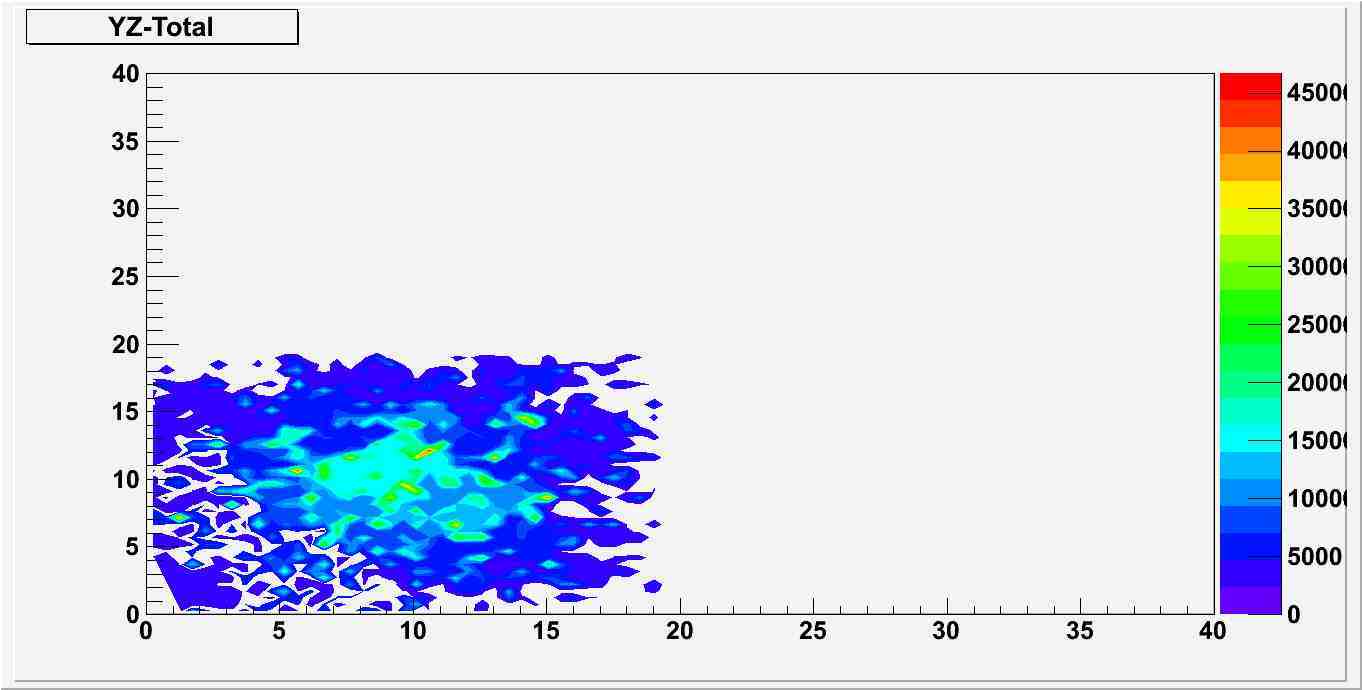 contours-yz.C
(1.67 KB)