Hello .
I have txt file with some measurements. Like this
measurements.txt (15.0 KB)
First column is date. Second is time. Other columns are different measurements.
I need to create ROOT file with graphs like that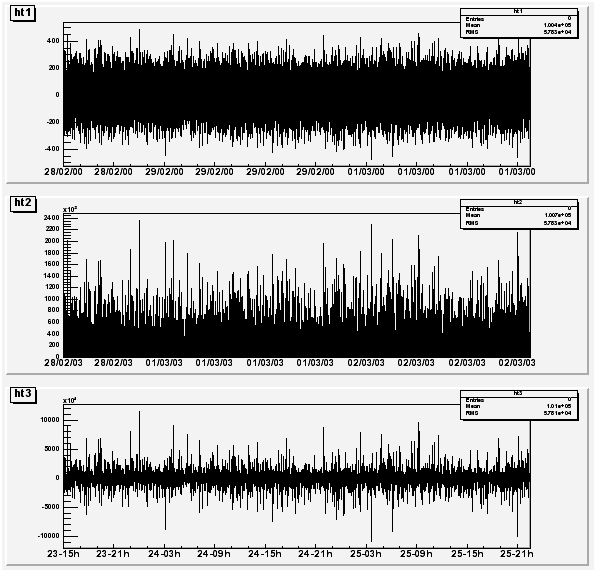 for each column of measurements.
Where X-axis is date-time axis and Y-axis is some measurement.
How I can do it?
Thank you