Hello,
I am having an issue with the TBrowser since I moved to CC7 and ROOT 6.12.06 (issue is still present in 6.16.00).
I have a ROOT file with many TCanvas saved, containing THStacks, Histograms and a TLegend.
When I open any TCanvas which is not the first one in the file (first one in the first TDirectory containing TCanvas), the colours are not displayed (e.g. h_k_m_colourless.png).
If I then open this first TCanvas in the file, colours are fine and any further TCanvas that I open looks fine (e.g. h_k_m_coloured.png, which is the same one as the colourless).
At the same time, when closing them, I receive the following error:
Error in <TList::Clear>: A list is accessing an object (0x7846c70) already deleted (list name = TList)
I assume those are related since I had none of those problem before.
Thanks for any help.
h_k_m_colourless.png:
h_k_m_coloured.png: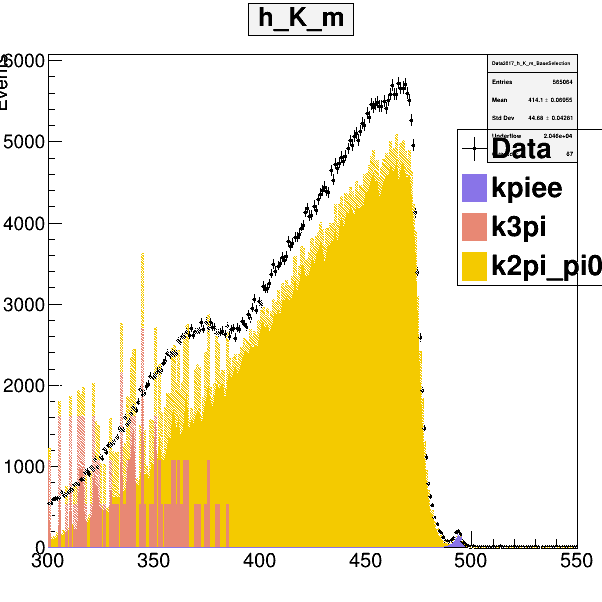 ---
LCG93
_ROOT Version: 6.12.06
_Platform: CC7
_Compiler: gcc7.3.0
---