Hello rooters,
I have 2 Root files from two different Simulation and as seen in the image is a comparison between energy spectrum of prompt gamma radiation produced from proton interactions. Since this is the last part of my thesis I want a help in this part please.
I want to Calculate the number of entries in some peaks in the histograms and since those entries are absolute number I want also to normalize the Histogram, moreover drawing error bar graph of uncertainties of both histograms and compare between them.
-peaks of interest are (0.71, 2.3, 4.43, 6.128) MeV.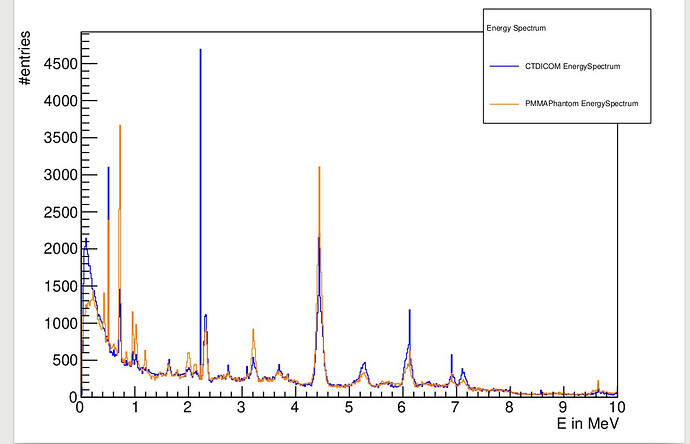 I did a simple code to calculate number of entries in a specific peak but since each peak has an energy range I estimated binX1 and binX2 on X-axis by eye. but I want to do it by a scientific way to be accurate as possible.
Any help would be appreciated
Thanks in Advance
Mo