Hello everybody!
I am quite a beginner with ROOT and I have some problems with the energy calibration of my gamma spectra. Hope you can help me.
I use PyROOT.
Below you can find the code I am using:

For reference, channels are 8191, while xmin=-0.5 and xmax=8190.5
And here is the result. As you can see some bins are empty. I have followed some suggestion about adding a random dE between 0 and 1 to the x_new values, but it does not work.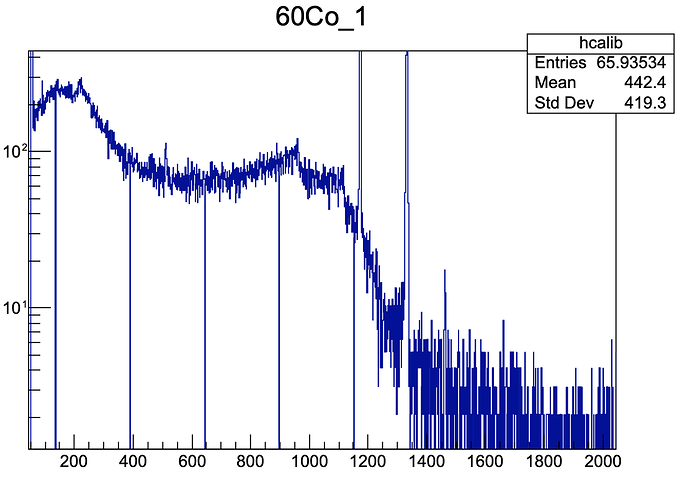 How should I proceed? Many many thanks!
_ROOT Version:_6.26/06
Platform: MacOS
Compiler: PyROOT