Hello,I want to do Fourier transform on 3 dimension(128128128) data. And I try the class "TVirtualFFT",this is my code to do so.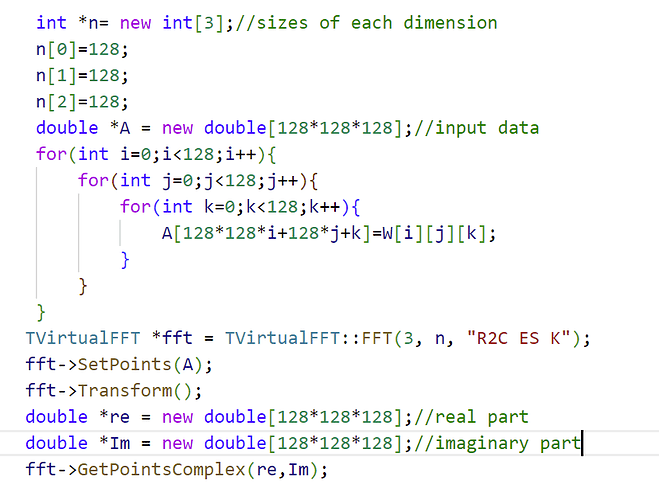 I know the first parameter of "FFT" is the dimensions, and the second one is the length for every dimension. But I do not know how to upload the data, so I use a one dimensional array to save the input data, and use "SavePoints" to upload it. However, the result is wrong, the following picture shows the real part of the FFT result projection.
So I think there is something wrong about the input data uploading, could anybody helps me?