Hi everyone!
I have a problem filling a TString into a TTree. My code compiles, however, when I open my root file, I get the following: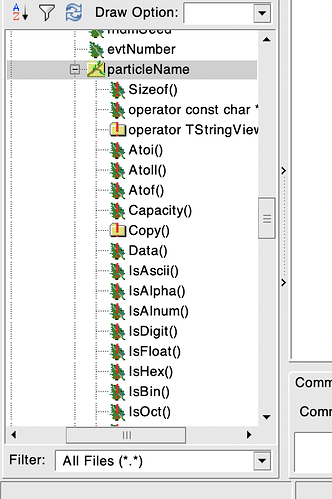 where some weird C++ information is filled into the TTree. Do you happen to know what the issue could be? I have gone through the ROOT forum and tried filling a TTstring as std::string etc. but it did not work out.
PS: would be happy to share my code, if needed.
Thanks!
Best,
Vasily