Dear All,
I am having two issues, I would like to write a macro to solve:
To remove initial unwanted area from a mass plot region 2 - 2.8.
I want to fit a Gaussian function, I tried this [0]exp(-0.5pow((x-[1])/[2],2)), but not so appropriate. I would
like to find the yield from the [0] value.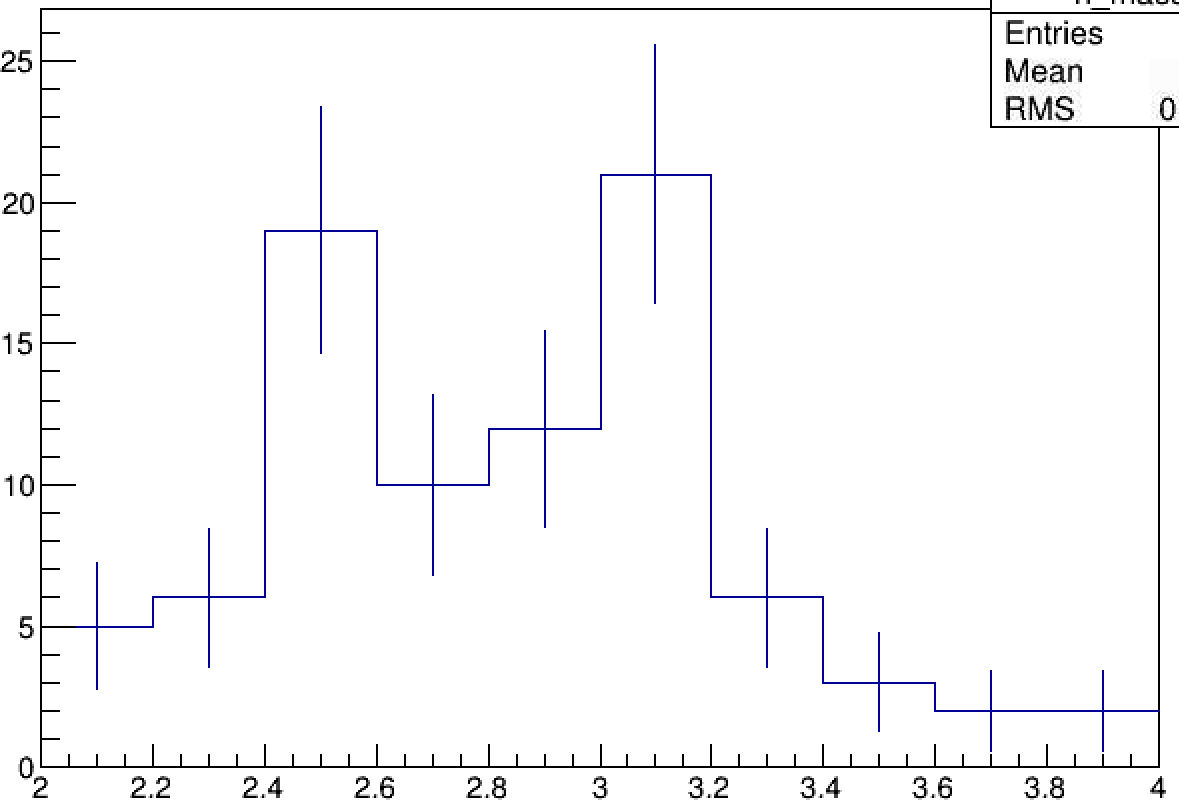 Thank you for all your help.