Hi,
I may have stumbled upon some form of strange bug (I can't find any reference to it using the search function on the forum).
I'm using the TreeViewer to look at data I've collected and there is one certain plot that doesn't draw correctly. I will attach an image below. When I ask it to draw one of the branches, it "blanks" part of the image. In the screenshot below, it didn't draw the bottom half of the image. However, if I resize the bins and draw a different section of the branch, it may "blank" the top or have three or four "blank strips" down the middle of the plot… but it will still show the top and bottom of the plot. It's very inconsistent in what part it "blanks." Across all of my resizing, I have seen all of the data points and know that the data has processed correctly because it had been drawn at some point during my resizing. Also, it is only this plot, the rest of my branches came out fine.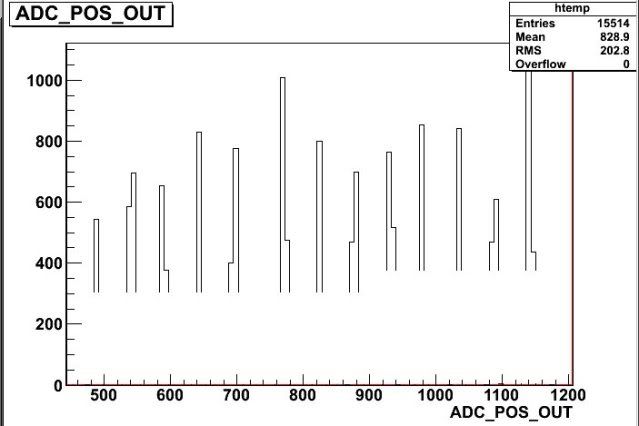 Any information would be great,
Zach
EDIT: Also, since I'm starting a new thread. Is it possible to set the default draw/viewer style to something other than "default." I've found reference on here to a "rootlogon.C" but haven't located it within my installation which is newer than the one that was being discussed when the "rootlogon.C" solution was offered.