Hello,
I would like to be able to edit the colours and transparencies of a geometry imported from an xml or root file in TEveManager. I can import and display no problem but seems that whatever I do the colours of the volumes stay the same as the original.
Essentially the Top-node I want to make transparent to be able to display the tracks inside the volume.
Here is an example of what I do. I import the CMS geometry for this example, but I have my own. Same problem anyhow. As you can see from the result the colour and transparency of the top volume hasn't changed and are still the default.
Thanks,
Sebastien
gEve= TEveManager.Create()
gGeo= gEve.GetGeometry("http://root.cern.ch/files/cms.root")
gGeo.DefaultColors()
top_node = gGeo.GetTopNode()
TopGeoNode = TEveGeoTopNode(gGeo, top_node)
TopGeoNode.CanEditElement()
TopGeoNode.CanEditMainColor()
TopGeoNode.SetMainColor(kRed)
TopGeoNode.SetMainTransparency(10)
gEve.AddGlobalElement(TopGeoNode)
gEve.FullRedraw3D(True)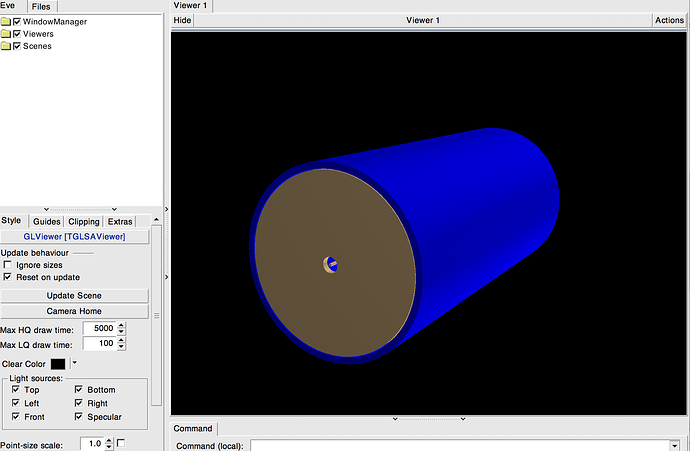 ---
ROOT 6.10/08 mac os 10.13.4
---