Hello, I ran two examples of GEM and COMSOL today. But in both cases, the electron and ion trajectory maps are not the same.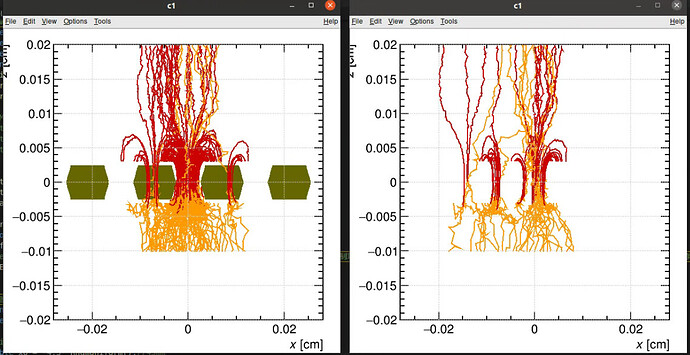 On the left is the trajectory graph of the GEM example, and on the right is the trajectory graph of COMSOL, and apparently the COMSOL results do not include the structure of the detector.
I looked at the code for the two examples and found that only the files read were different, the GEM read the ANSYS files and the COMSOL read the COMSOL files. The rest of the code is the same for both examples.
I'm not sure why?