Hi ROOT team,
I see some funny behaviour in TEve. I draw a cluster in magenta: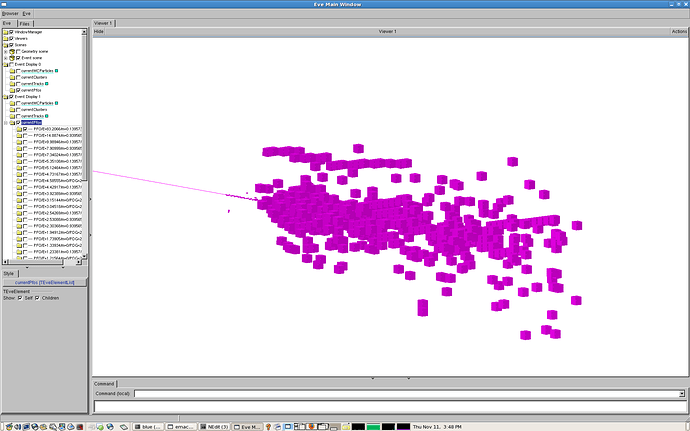 and it's displayed in magenta.
But when changing the projection to XY (orthographic) it changes its color to black:

This does not happen for all the clusters. Some of the others are still colored in the orthographic projection. Although it seems, that the color changes slightly (from magenta to a some lighter pastell tone)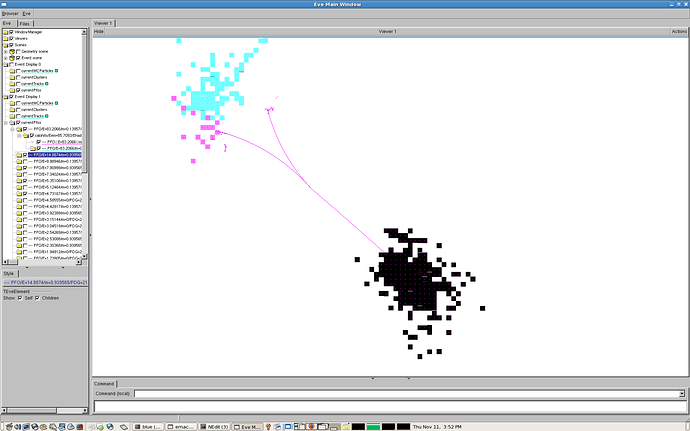 (I don't use transparency for the TEveBoxSet)
Is this a known feature or can I change this behaviour?
cheers,
Peter