Dear ROOT team,
I am using TEve for some event display. I am drawing calorimeter cells with markers (TPointSet). Depending on the computer I am using, the markers have a quite different size.
I chose them originally to be like that>

But on the computer of a collegue and if I look at the TEve event display via virtual network client (VNC) the markers are drawn as big blobs as shown in the following picture: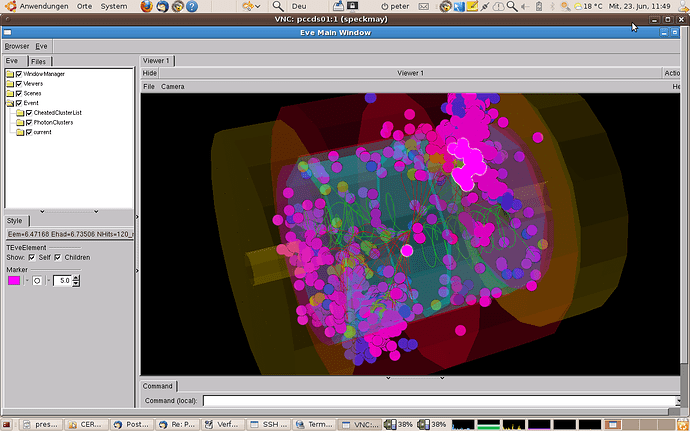 What could be the source of this difference?
cheers,
Peter