Dear ROOTers,
I am experiencing problems when plotting a TH2D with the (otherwise very nice) options "glSurf1Sph".
The surface is not closed. The contents of the first and the last x-bin (i.e., phi=-180° and phi=+180°) are not connected. Is there an option to enable this, or am I doing something wrong? (If not, a new option "bool TStyle::CloseSphericalSurfacePlot" or so might be the solution…)

If the plot is viewed with the GL Viewer, axes are drawn at the edges of the drawing box by default. How do I get rid of them?

If I switch on axes in the GL Viewer (tab "Guides") to be drawn at the origin , they show up in an unexpected way, definitely not centered in the origin. See the attached picture; the origin is in the middle of the doghnut-shape.

If I choose axes to be drawn at the edge of the box, in addition to those described under (2), another set of axes is drawn which is tilted.
Any ideas / comments?
Thank you,
Moritz
PS: I am using ROOT 5.16/00 under Win32.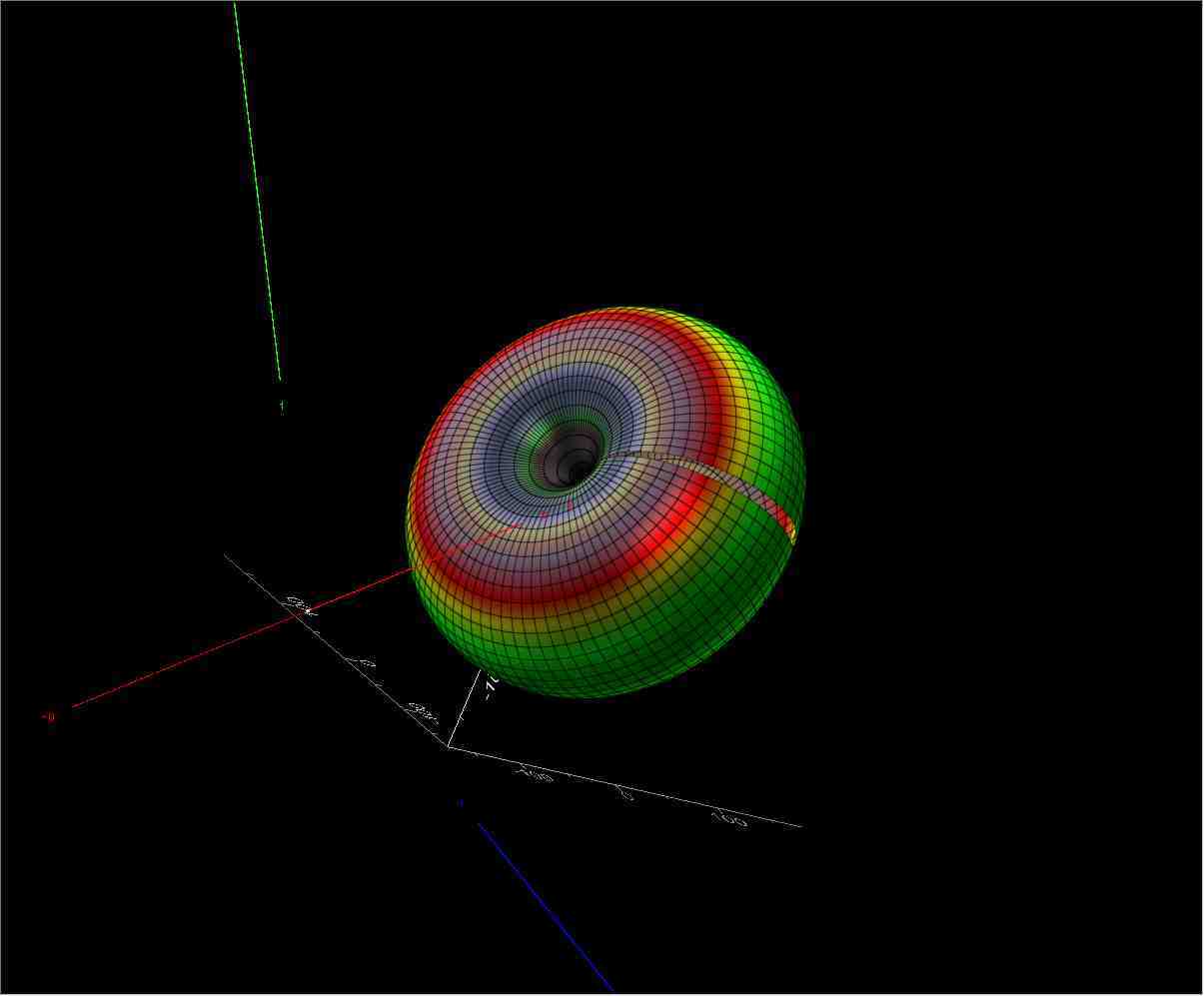 DrawGlSurfSph.C
(548 Bytes)