Hello fellow root-users,
I have written a program that makes use several root-libraries as well as a simple makefile (Makefile.txt (374 Bytes)
) to compile the program. I'm able to compile my programs without any problem. However, today I have encountered a strange situation when I try to add a simple grid to my graph. In my compiled program the method "SetGrid()" only adds one grid perpendicular to the x-axis. Here is a minimal working example that reproduces the problem on my system:
test.cpp (367 Bytes)
And here the pdf file created by the program: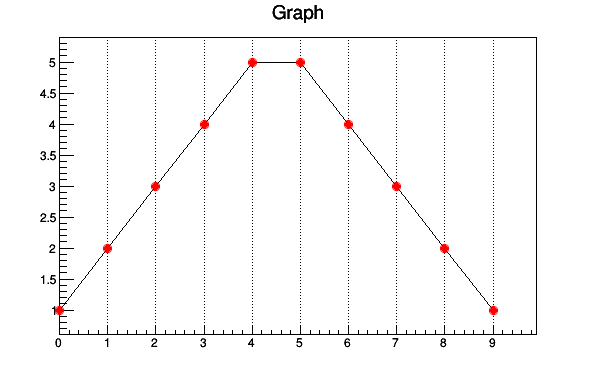 If I run the same code from above in the root-interpretator I obtain the desired result with the correct representation.
Where is my problem here?
One Remark: Not only "SetGrid()" is causing me problems in compiled root programs but "SetLog()" and "SetTicks()" as well.
Best Regards