Hello,
I've encounter an issue while coding that has prevented me from compiling any of my code. I think my computer may have run an update over night since when I started to run my code one morning, it just stopped working.
My computer no longer seems to be able to compile my code using the ROOT libraries. Instead, I am getting errors that say that there are undeclared identifiers in the libraries like as well as others.
I have tried re-downloading and updating ROOT using Anaconda but nothing so far has worked.
I'm not sure if anyone else is also having similar issues following the most recent Mac update, but I'm not sure what I did to cause all the code that was working the night before to suddenly stop compiling the next morning.
Any help would be appreciated.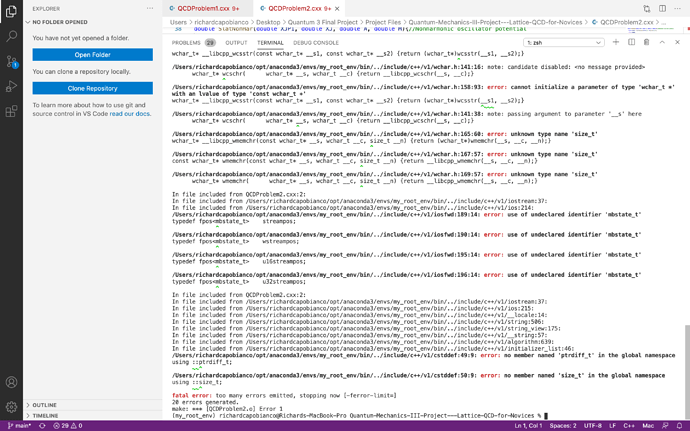 ROOT Version: 6.24/00
Platform: MacOS Big Sur 11.3
Compiler: Clang
---