Hello!
I am new with ROOT and I have some problems related with fitting histograms. First of all, I am trying to analysis the Z decays into pairs of muons, as well, I generate all the data and plotted it in a histogram.
The histogram has only one signal + background. Then I did the steps below:
Fitted only the background
Created a random histogram with the fitted background function
Subtract the random background histogram from the total histogram
As expected the result was only the signal with a couple of points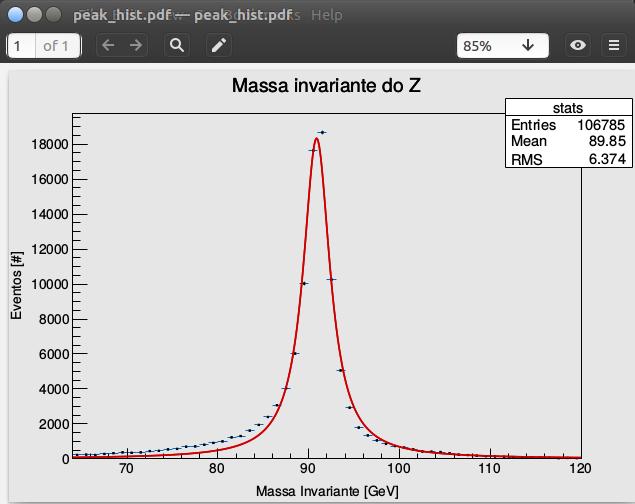 With parameters:
3.6 width
90.8 peak
It isn't a good result.
Someone can help me with another way to do this fit?
Obs.
To generate a random histogram I calculated the integral of the background fitted function (discovering the number of entries for the background)
The code I used is attachecode.cpp (1.2 KB)
d
After subtract the background from total (log scale)

I really need help

Thanks everyone!