Hello everyone,
I'm new on this forum and I know little about Linux. When I install root on Centos8,I met some problems. I fellow the install step on the website of cern. When I finished the install, I tried to
run the root command. It began spitting "Fatal in TROOT::InitInterpreter: cannot load library libtinfo.so.5: cannot open shared object file: No such file or directory".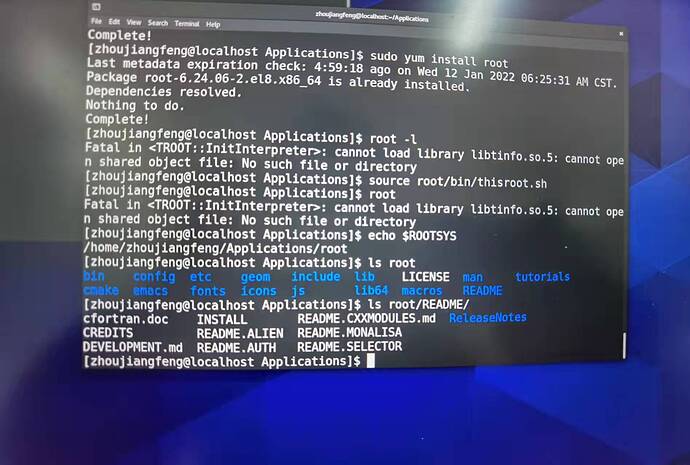 At first, I thought it was the root version I installed that didn't match the platform, and I installed Centos7.9 on the virtual machine, the same problem occured again.
what should I do now?