Good evening everyone, sorry to bother but i have a question regarding reading ROOT files. Im trying to perform some analysis and help was already provided here so i was able to analyse data from a given file. It was a .root file and its format included the usually system for data storage in ROOT: a tree and inside many branches.
This time i want also to analyse the data from a .root file but that data is organized inside in folders for some reason.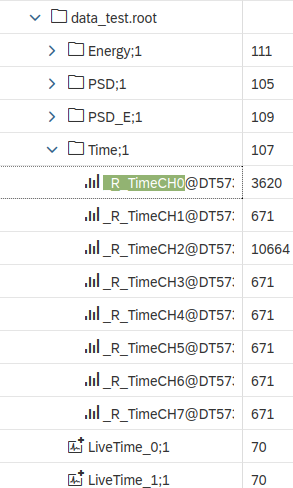 I get this files from a acquisition software so i thought they were all be the same but that doesn't happen. When i run my code i get the following error:
Because im trying to access this columns in the same way i acess a file with a tree and branch system in place.
Can someone help me solve my problem? Maybe there is a way to read the data on this kind of arrangement or i can somehow use TTree to organize the folders. I have a limited knowledge of ROOT so i welcom all the help i can get

Best regards,
Andre Miranda