Dear ROOTers,
Although I have installed the root binary on Windows Vista (on my Mac) I want to compile it from source using VC9.0.
Curently I have installed on Windows Vista the following software:
Since it is recommended to modify "Cygwin.bat" and ".bash_profile" I have attached the modified files.
After unzipping root_v5.24.00.source.tar.gz I have started Cygwin and did the following:
cd /cygdrive/c/home/Rabbitus/ROOT/root
export ROOTSYS=/cygdrive/c/home/Rabbitus/ROOT/root
./configure --help
./configure win32
make
Compilation started but stopped with a fatal error, see attached screenshot "CompileRoot.JPG". Furthermore, I am
attaching the result of "echo $PATH" as screenshot "PATH.JPG".
Do you have any ideas why compilation resulted in an error?
What is the purpose of the directory "c:\cygwin\home"?
Do I have to compile root in this directory?
Best regards
Christian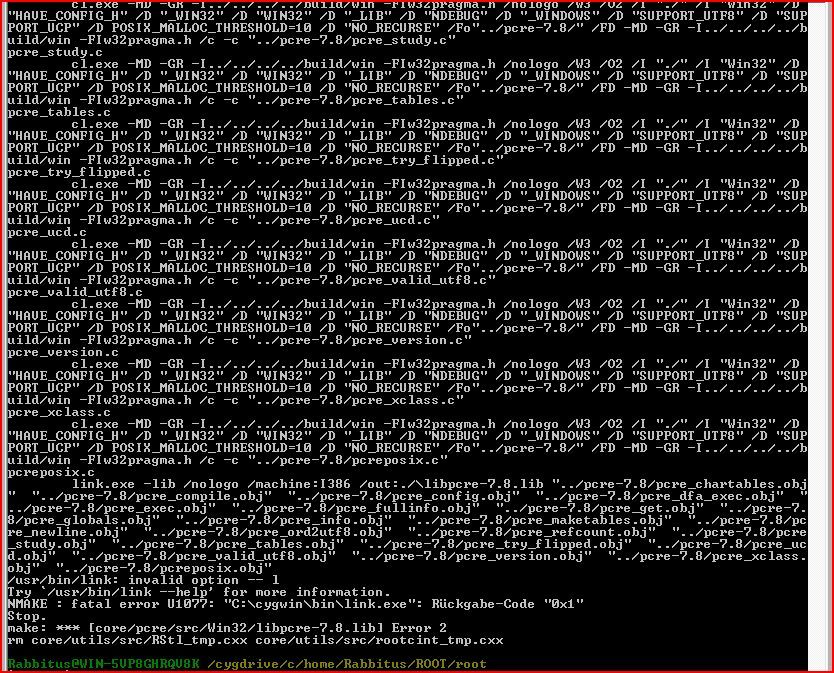 Cygwin_bat.txt
(125 Bytes)
bash_profile.txt
(1.54 KB)