Hello, yesterday, my supervisor wrote me to calculate the particle directions in an experimental setup. I replied asking me how I can do it and he replied
Take 2 points in x i.e. on two Silicon detecots on the same arm of the detector (for example the 35 and 37) putting the relative distance.
This is the experimental setup where you can see the axis directions, the subdetectors positions and the distances between them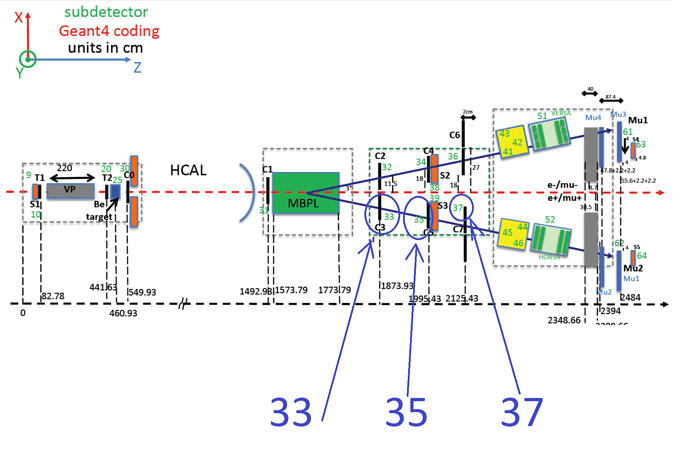 Moreover, my supervisor's colleague (he was in CC in the e.mail) also replied
To extrapolate, first you need the laboratory coordinate (because in the ROOT file there are just the loca ones).
For each event fill a vector using the hit coordinate in subdetectors 33, 35 and 37. For the error to assign to the hit (needed for the fit) use 0.030cm for all the trackers. If you get more hits whitin a tracker you or you have to reject by using for a reason, or you have to do all possible combinations and he sent me:
This file for the fit.
fit_line.C (1.2 KB)
Unfortunately is the first time that I do a tracking reconstruction, so I've no idea about I have to do…I hope someone can help me to do it…
Anyway, I started to have a look to the macro, so
In TBAlign.h I repleaced
TFile *f = (TFile*)gROOT->GetListOfFiles()->FindObject("si.root");
      if (!f || !f->IsOpen()) {
         f = new TFile("si.root");

by
 TFile *f = (TFile*)gROOT->GetListOfFiles()->FindObject("C:/si-calo-sep18/si-500596.root");
      if (!f || !f->IsOpen()) {
         f = new TFile("C:/si-calo-sep18/si-500596.root");

In TBAlingn.c
I repleaced
TFile *newfile = new TFile("Tracker_info.root","recreate");
by
TFile *newfile = new TFile("C:/si-calo-sep18/si-500596-trasl.root","recreate");
but when I run the macro, I get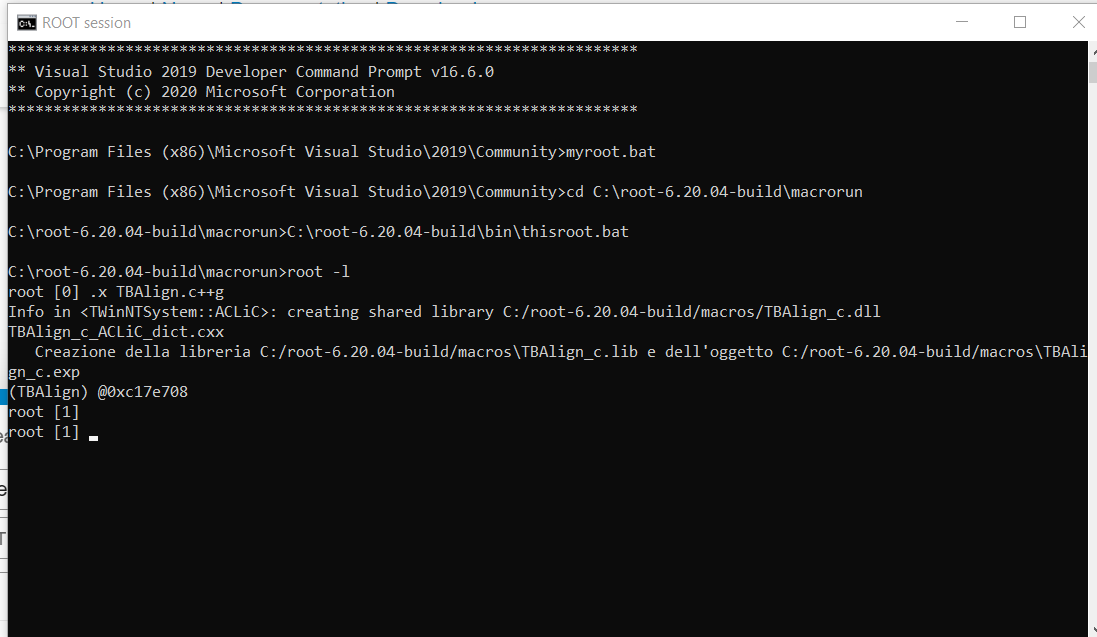 Does anyone know how why I get the error
(TBAlign) @0xc17e708
and how to do get the particle positions?
This is the ROOT file si-500596.root (1.4 MB)
Thank you
---
Please read tips for efficient and successful posting and posting code
ROOT Version: 6.20/24
Platform: Not Provided
Compiler: Not Provided
---