Hi,
I am trying to use C++ ROOT in a jupyter notebook/jupyter lab. Mostly it seems to work fine, but no graphics are being displayed.


It's the same behavior no matter how the notebook is run (jupyter lab, root --notebook, etc). It is also the same regardless of %jsroot on, %jsroot off, etc. Theres nothing in the browser console that seems problematic, and here's is what the terminal displays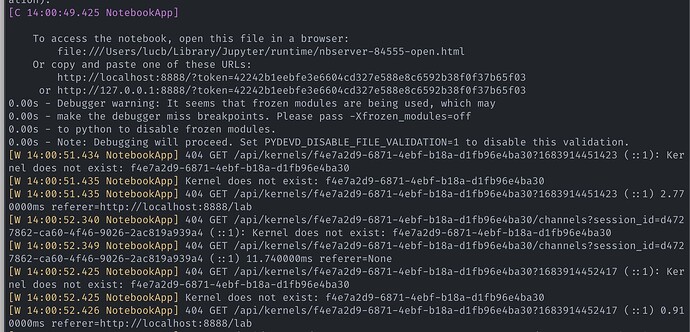 I would appreciate if anyone has any advice or thoughts
Using ROOT 6.28/00 for macOS arm64, installed via conda.
Thanks!