I need some help with creating electron avalanches. At the moment, I am able to simulate and plot electron avalanches from a track of proton. As shown in the picture below: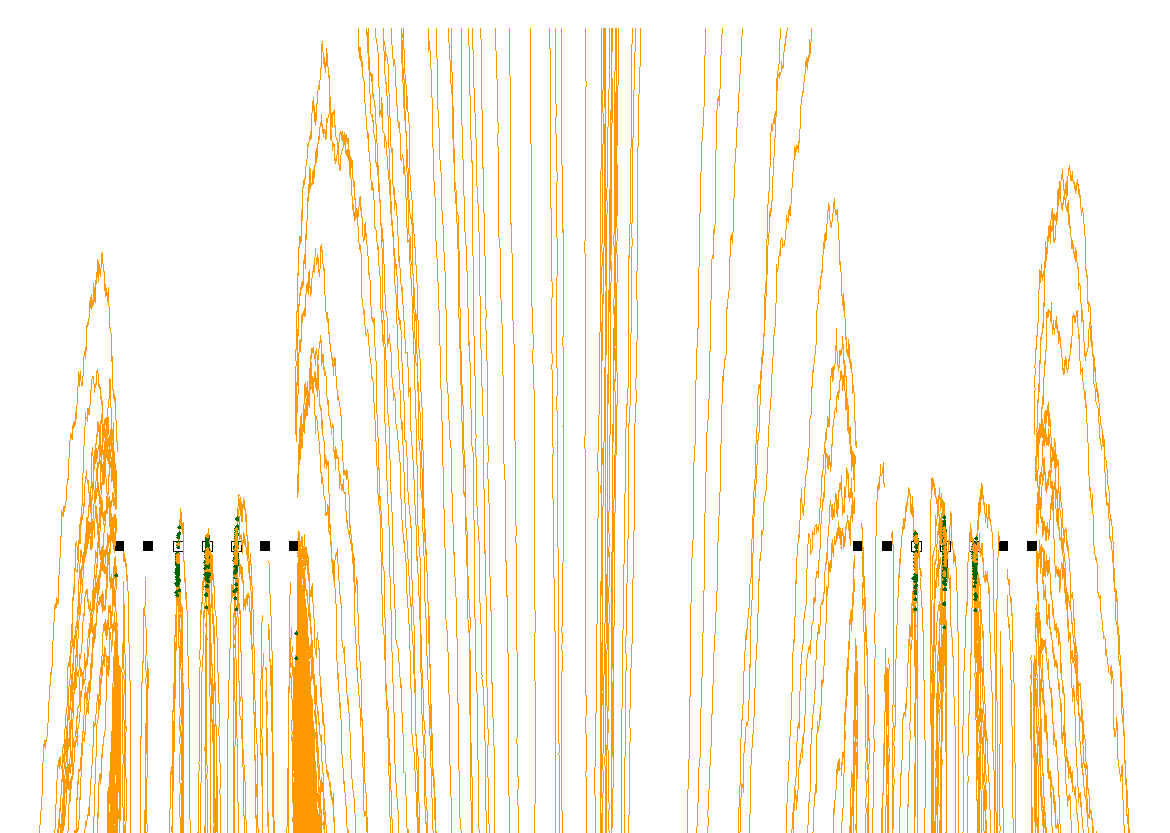 From what I can understand by tinkering with the Gem example, the green dots seem to represent where the avalanche start?
If so, is there another way to represent the electron avalanches? For example, can I turn them into drift lines but with a different color to distinguish them from the primary electrons?