Hi,
I have a question about one of my drawn histograms.
What's the reason for nan value of Mean as you see? What I understand from the shape of this hist, the mean must be around -0.3, but I don't know why it shows Nan value to me.
Hist has been drawn using TH1D class.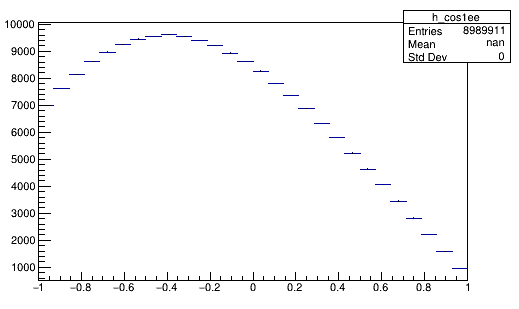 Thanks in advance
---
ROOT Version: 6.22
---