---
ROOT Version: v6_42_00
Platform: Not Provided
Compiler: Not Provided
---
Hi,
I am trying to fit a gaussian to a specific range in my histogram. Here is my code
   TF1 *g_u1 = new TF1("m1","gaus",120, 145);
    uPDF->Fit(g_u1,"R");
    
    TCanvas c1;
    c1.cd();
    uPDF->Draw("H");
    g_u1->Draw();
    
    c1.Draw();

here is what i get: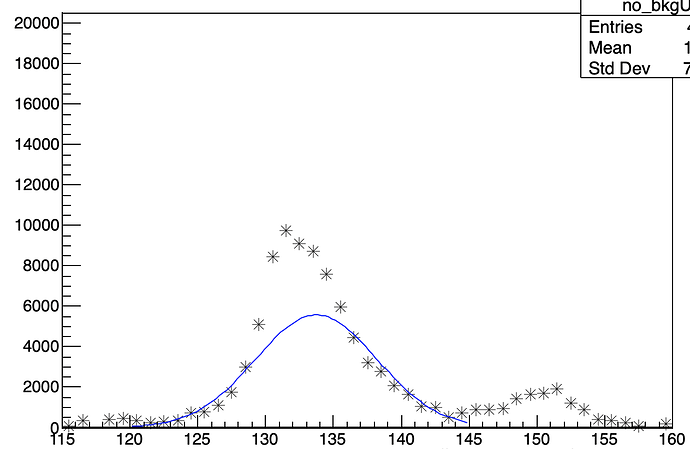 is there a way to modify the parameters of the gaussian or maybe changing the fit option, to have my fit peak at the same height was my data? The blue line is the fit and the markers are the original signal
thanks!