Hello ROOTers,
I'm trying to graph a data set created by plotting two leaves P1 and E1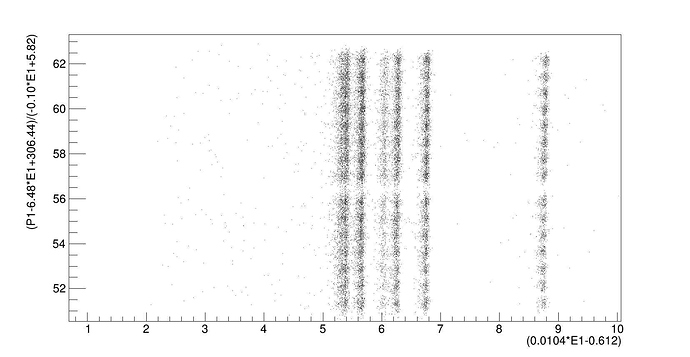 with the colz option, the result is very bad:
To improve this graph, I can take this data and create a TH2F object and set the bins. How can I do that? The data are in a root file.
Thanks in advance .