Dear all,
I an trying to fit using erf function from TMath, and struggling very much not getting it quite right. Can I kindly have some help this fit?
Here is the sample fitting macro that I have used:
TF1 *myFit1T1 = new TF1("myFit1T1","1 -TMath::Erf(-(x - [0]))", 0. , 10);
myFit1T1->SetLineColor(kRed);
hratio_e_mb_sect0->Fit("myFit1T1","QR+");//fitting here
hratio_e_mb_sect0->SetMarkerColor(kBlue);
hratio_e_mb_sect0->Draw("P");
This is how the fit looks: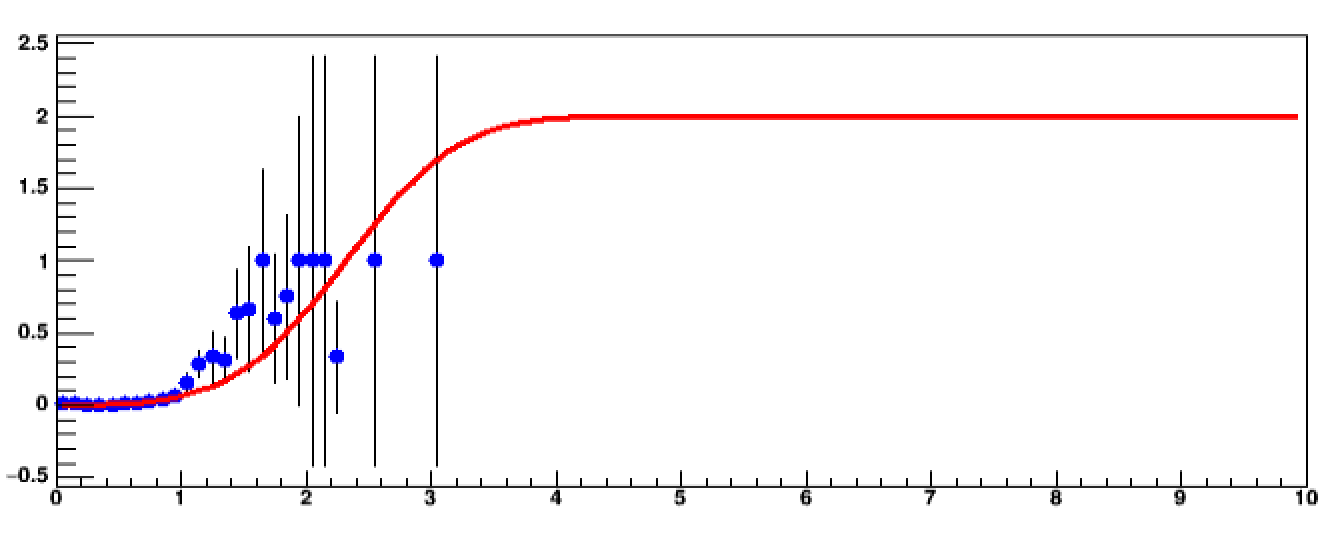 Thank you for kind assistance.