Hi,
Recently l have tried to plot the decision boundaries of SVM method like what mentioned in the 43th page of the slides:https://indico.cern.ch/event/297180/contributions/1655947/attachments/557729/768436/LHCbMVA.pdf.

Initially, l found some details about how the plot the boundary in root Formu:
About the BDT control plot and the decision boundary
.
And then l followed it and used the
$ROOTSRC/tmva/tmvagui/src/mvaweights.cxx
where $ROOTSRC is the path to the source code of ROOT.However, it failed. Actually, l just succed in implementing the drawing of signal and background boundaries , not the decision boundary like this.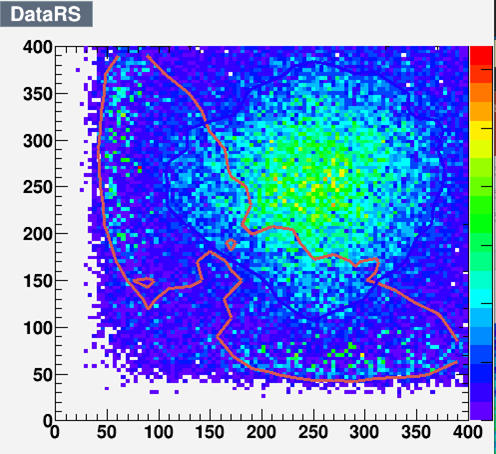 (In this figure, l draw all the events from background and signal. And the red frame represents the background, and blue frame respresents the signal.)
Moreover, l think the interface of mvaweights.cxx has some mistakes. Detailly, the interface is wrong especially doesn't match the structure of TMVA.root outputed by TMVAClassification.C.