Hello,
I have this profile histogram:


That came from this thing: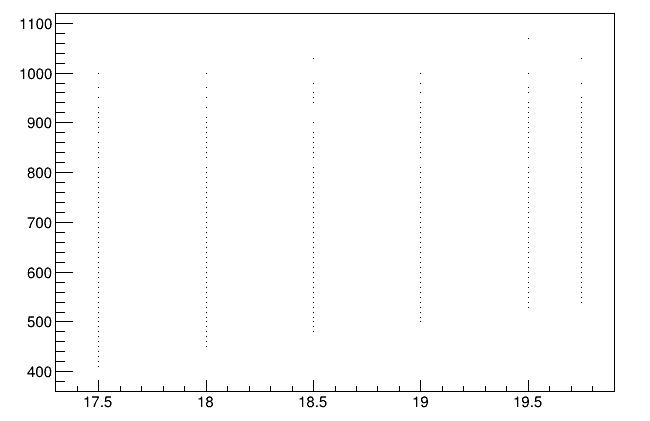 And even though I've been looking for a while, I can't seem to find how to connect the blue points in the profile hist with a line. Is it possible to do so?
Here's how I'm doing this:
Before you have a look, I am a root beginner, if you see something stupid I'd be very thankful if you could give me some pointers… The way I take data from a tree and put into the hModel pointer so that I can use it doesn't seem very smart to me, not sure if doing it right.


I've made other plots where I use the option L in Draw to connect my points in a line but that doesn't see to work here…
The idea would be to get something like this from the profile hist:
(Sorry for the bad paint drawing)

Any tips?
Thanks,